The "Salvator Mundi", attributed to Leonardo da Vinci,
from the authentication in 2011/12 to the sale in 2017.
In Technical Art History Class, winter semester of 2017/2018, the painting technique of Leonardo da Vinci (1452 – 1519), according to his compendium Trattato della pittura, was discussed. Prior to class, the available high resolution photos and close-ups of the "Salvator Mundi" from different sources were examined to be used as illustrations. It was then discovered, that the photos from the time of the authentication in 2011/2012, differed from the ones prior to the sale of 2017. The surprising find contributed to an already ongoing open discourse and was featured in several articles.
1) Gif of both Wikimedia files, unedited.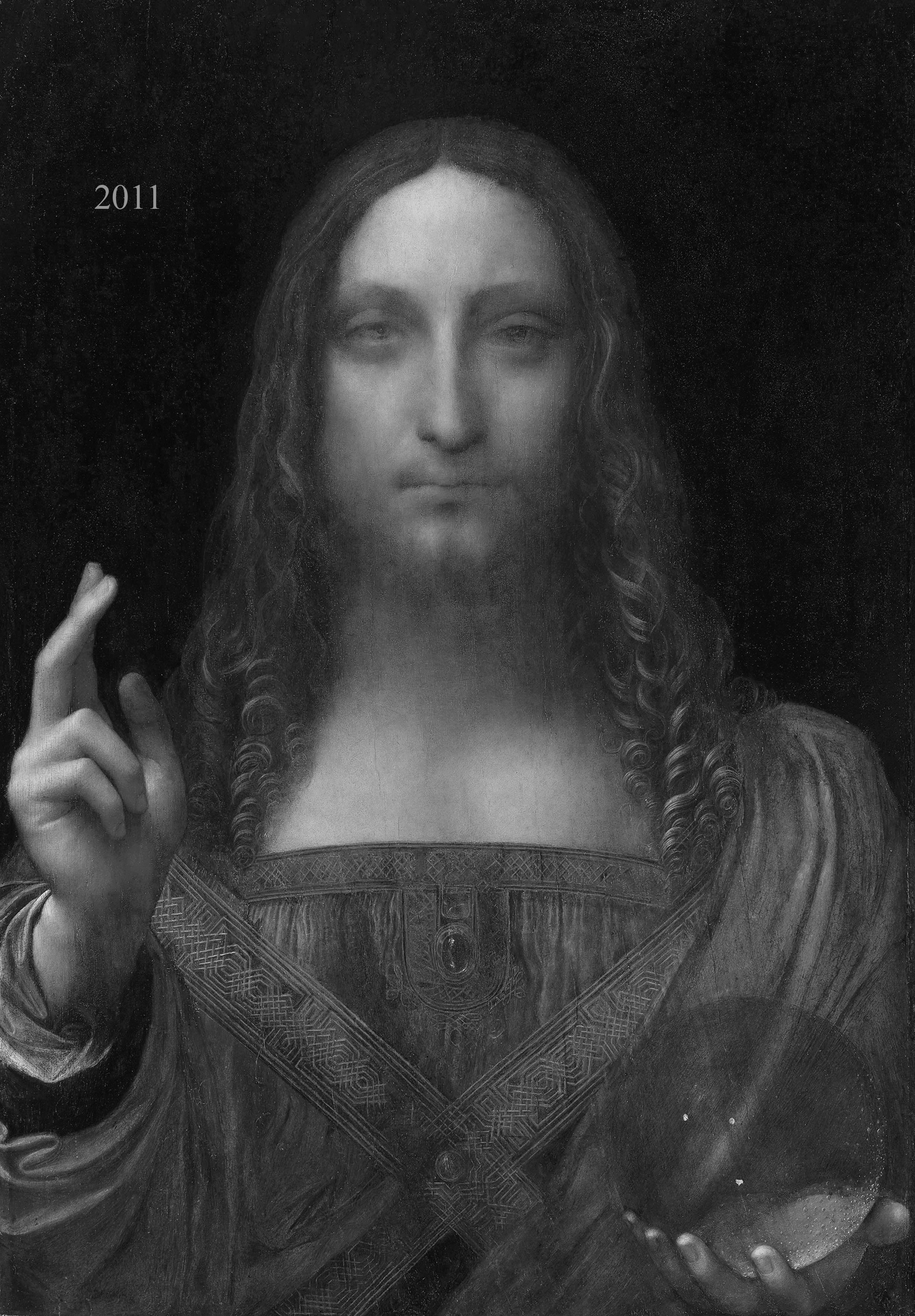 2) Gif of both Wikimedia files, color corrected and distorted
to match the contours better.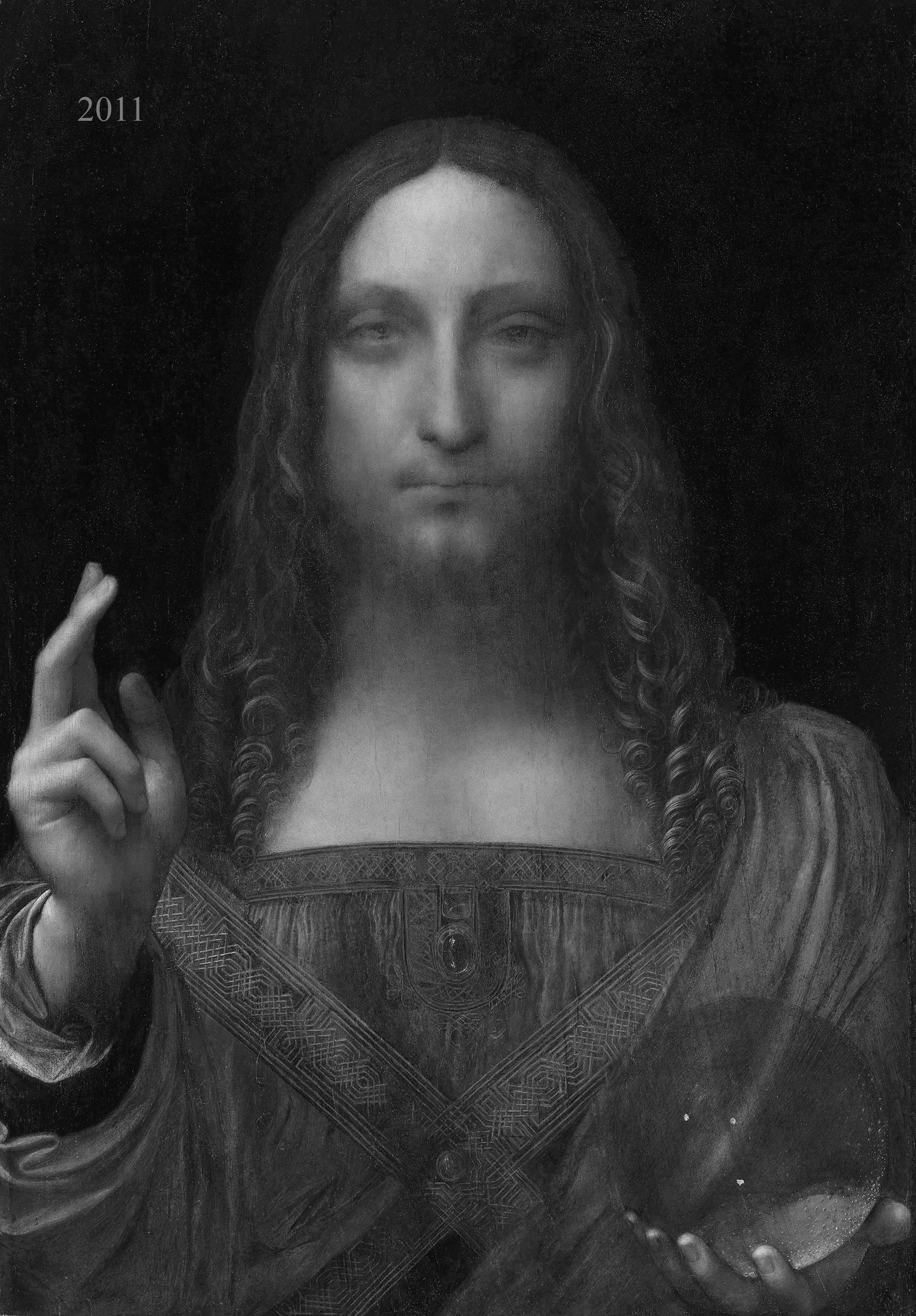 3) Details: color corrected and distorted photos to match contours better.
Click for a larger image, Picture: © Courtesy of National Gallery, London, and Christie's. Source: commons.wikimedia.org